Get smoother, hair-free skin with regular waxing.
Are you tired of shaving every time you get in the shower? Are you sick of having bumpy skin and dealing with razor burn and ingrown hairs? Waxing is the answer to get the smooth, hair-free skin you want without devoting a good chunk of your morning beauty routine to shaving.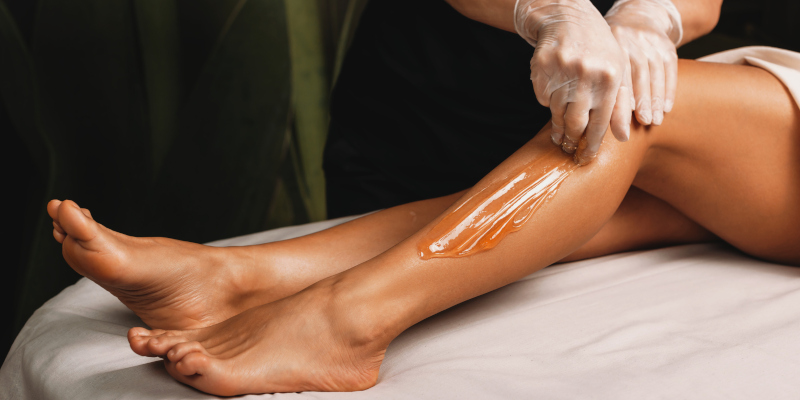 At Jessica Ellam Aesthetics, we offer waxing services at our aesthetic center. We can wax your bikini line, your legs, your underarms, and anywhere else you have unwanted hair you want to get rid of. We make the waxing process as comfortable and pain-free as possible, helping you achieve the smooth, beautiful skin you want that boosts your confidence.
Waxing is the better alternative to shaving because it keeps your hair from growing back quickly. And when your hair does grow back, it's finer and easier to remove. Waxing also exfoliates the skin, eliminates painful and unattractive stubble, and prevents shaving cuts and itching.
Coming in for a waxing appointment is a great opportunity for you to pamper yourself. Our waxing professionals will treat you to the ultimate experience and help you feel as comfortable and relaxed as possible during your appointment.
Make waxing part of your self-care efforts in Knoxville, Tennessee for smoother, beautiful skin while eliminating the need to shave every time you get in the shower. To set up your next waxing appointment or to learn more about our approach to waxing, get in touch with us today.
Waxing
Waxing services that we offer:
Arm waxing
Back waxing
Bro-zilan waxing
Brazilian waxing
Belly waxing
Bikini waxing
Chest waxing
Chin waxing
Ear waxing
Full face waxing
Lip Waxing
Nose waxing
Underarm waxing