Restore your receding hairline with our help.
Today, one of the most promising methods for nonsurgical hair restoration is known as platelet rich plasma (PRP). This effective alternative to surgery is for both men and women who want to stimulate new hair growth and reduce the appearance of balding and receding hairlines.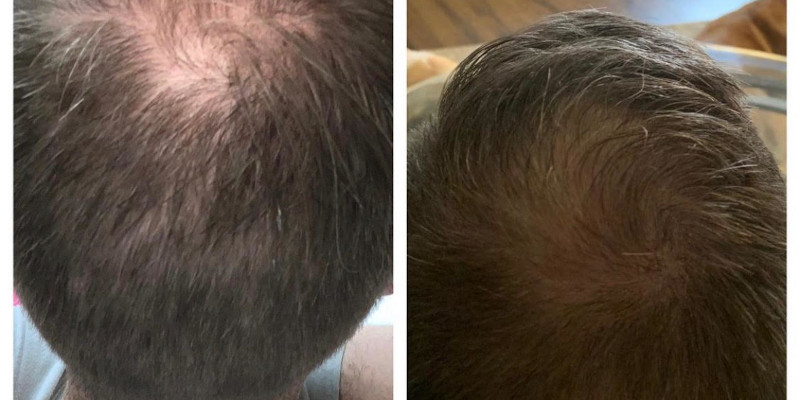 We offer hair rejuvenation services at Jessica Ellam Aesthetics, and we are excited to help you enhance your natural beauty and boost your confidence with this service. When we provide hair rejuvenation services, we take a sample of your blood and then process it, so only the enriched cells remain. We then inject them into the scalp, and the proteins included will stimulate the growth of natural hair.
While you may notice a difference in the growth of new hair after just one hair rejuvenation appointment, it may take some time to get the full results you are after. For many of our clients who visit us in Knoxville, Tennessee, we usually suggest a total of three treatments scheduled six weeks from each other. How often you should receive hair rejuvenation depends on the severity of your hair loss and the results you want.
During your initial consultation, we will talk about how many treatments you should receive to achieve the results you're after, and we will also use this time to answer any questions you have. For more information about our hair rejuvenation solutions, or to schedule your consultation, contact us today.