Beautify your skin with a chemical peel.
Are you tired of looking in the mirror and seeing acne scars? Is your skin texture uneven and you'd like to improve its consistency while eliminating imperfections? Chemical peels can benefit most skin types and help with many common skin problems and are designed to revitalize and illuminate the skin. At Jessica Ellam Aesthetics, we are known for the great results we get with our chemical peels.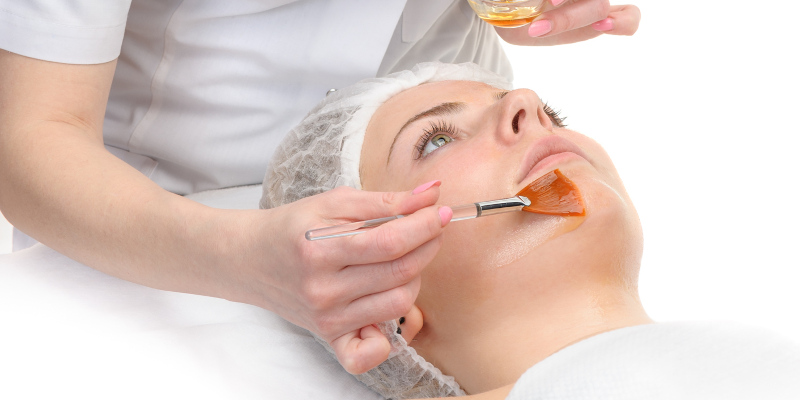 Our chemical peels are effectively designed to make your skin smooth and youthful, and we customize every peel according to the needs and skin type of our client. By eliminating dead skin, a chemical peel gives your new, fresh skin a chance to shine through.
After your chemical peel appointment, you may experience slight redness and peeling for up to a week, depending on the level of your peel and how your skin reacts. We strongly recommend avoiding direct exposure to sunlight and applying sunscreen every day for a week after your treatment.
We want to help you love your skin again with chemical peels. This facial treatment is one of our most popular at our aesthetic center, and many of our Knoxville, Tennessee clients come and receive chemical peels from us on a regular basis to improve their skin and boost their confidence.
We would be happy to answer any questions you have about chemical peels and how they work. Contact us today to learn more or to set up your next appointment at our aesthetic center.
Chemical Peels
What you should know:
-Chemical peels are best done in the months between September and February to avoid sun exposure.
-Chemical peels often have any where from 3-10 days time where you skin will peel after so no major events scheduled within that time.