Our team at Jessica Ellam Aesthetics has extensive experience in the aesthetic field, as well as in the field of medicine, as our founder is a board-certified nurse practitioner. We want to help you look and feel your best, and we offer a variety of services to do just that. In addition to our many services and treatments, we can also provide advice on how best to care for your skin at home—we understand there is a great deal of information on skincare, and the recommendations can seem to contradict each other. To help you establish an effective skincare routine, we have put together this basic guide on how to keep your skin healthy and beautiful.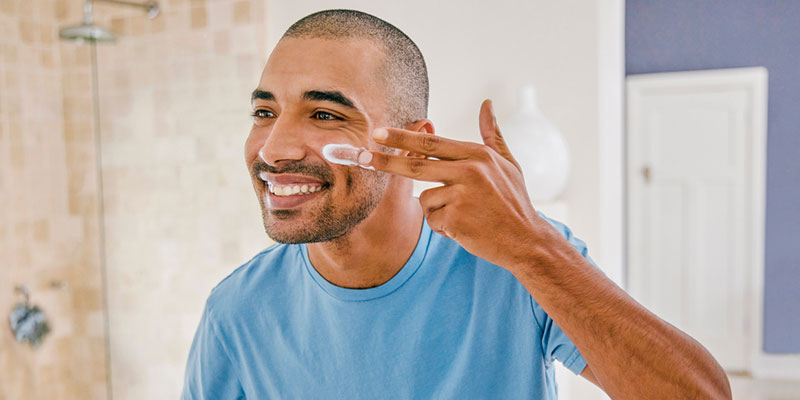 Protect – The first skincare habit you should work on is wearing sunscreen whenever you leave the house—even when it's cloudy. Over time, UV rays will damage your skin, causing you to develop wrinkles earlier and even increasing the likelihood that you'll get skin cancer. To reduce your risk of developing melanomas (and to keep your skin looking youthful), make sure to wear sunscreen of at least 30 SPF, and one that protects from both UVA and UVB rays, whenever you go out.
Cleanse – Another key skin care habit to build is washing your face every night. (If you have oily skin, we recommend washing in the morning as well.) We recommend using a gentle, hydrating, fragrance-free cleanser for your daily routine. In addition, look for a cleanser that contains ceramides and glycerin, both of which help restore your skin's barrier.
Moisturize – After washing your face, you should apply a moisturizer—washing your skin removes some of its natural moisture, so you need to apply moisturizer to make up the difference. Just like with your face cleanser, you should choose a gentle, fragrance-free moisturizer with ceramides to prevent irritation and keep your skin strong and supple.